REVOLUTIONARY ISOKINETIC MACHINES & DYNAMOMETERS
Gain from the advantage of automation and state-of-the-art software to provide quality services to your patients.
The future in Medical Recovery is here!
MKB-System Isokinetic Dynamometers bring technology and software together to streamline medical recovery and make work easier for both the patient and the physiotherapist.
Our devices have the ability to adapt to each patient, at the touch of a finger. All you have to do is scan the patient's finger and the device he has used before will adjust itself according to his characteristics.
The integrated measurement and performance module also completes the training plan settings and sets new standards in daily training.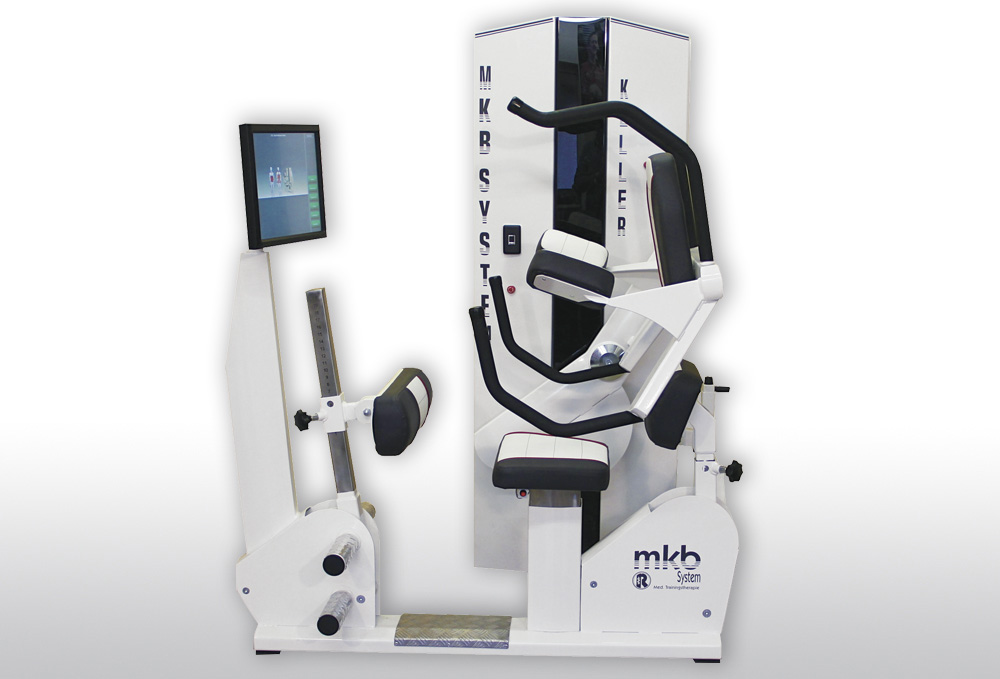 For medical recovery products to new standards!
Leave the mechanical and repetitive movements to the MKB-System device, so you can take care of the patient's good condition and motivation.
MKB-System offers an alternative to traditional physiotherapy
The use of our devices makes it possible to practice a much more precise and correct physiotherapy, at much lower costs than traditional therapy. The software attached to the devices does 90% of the work of setting up and reporting exercises and progress.
You do not have to worry about using the device as we will be with you and we will make sure that you know how to use it to the fullest!
And YES! Because famous clinics have also chosen us!
Our devices are present all over the world, in hospitals, clinics, medical recovery centers and physiotherapy offices.