C13 Digital Isokinetic dynamometer for abdomen / thoracic region
Fully automated procedures – adjustments and fixings
Automatic workload adjustment and MKB-System patented weight pretensioner
Extra pillows for arms
Ergonomic handles
Rounded lumbar support
Automatic lumbar support adjustment
Automatic seat height adjustment
Additional leg support
Automatic adjustment for knee stabilization
Electronic state angle setting
17-inch rotary monitor (touchscreen)
Biometric fingerprint
DIMENSIONS: length: 150 cm / width: 170 cm / height: 205 cm
LOCATION AREA: approx. 3m2
WEIGHT: 450kg
ENERGY CONSUMPTION: 3 euro / month
COMPUTER: Integrated PC, including easy-to-control software and 17-inch touchscreen monitor
Description
ISOKINETIC DYNAMOMETER FOR THE ABDOMEN AND LUMBAR REGION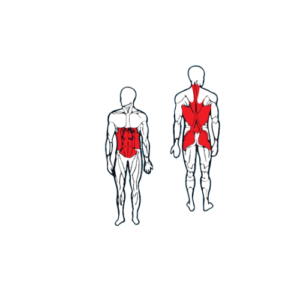 Two types of procedures, respectively trunk flexion / extension. Through the two different functions of the isokinetic dynamometer is involved the abdominal muscles and the thoracic and lumbar region.
Important Aspect:
5 settings and fixings for a correct posture
3 procedures in a single isokinetic dynamometer
Ergonomic special foam cushions to prevent bruising
Protection for the shoulders and arms at the level of the spine and shoulder
Head pillow for stabilizing the cervical spine
Weight claiming device
Fingerprint scanner
Intelligent procedure measurement system
ABDOMEN PROCEDURES
In order to achieve an optimal posture in patients with kyphosis, it is necessary a low positioning of the stool and a setting as high as possible of the lumbar support, which ensures an increased mobility of the thoracic spine. The procedure acts on the abdominal muscles. The Isokinetic dynamometer is automatically fixed in a sitting position, the lumbar cushion is moved upwards. It mobilizes the middle region of the thoracic spine, being an indispensable element for vertical posture (support function).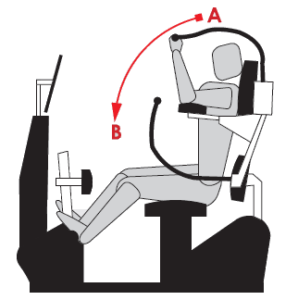 PROCEDURES FOR THE THORACIC AND LUMBAR REGION
The Isokinetic dynamometer offers the possibility to act on the medial and lateral regions of the lumbar spine. For a correct posture of the cervical spine, the cushions must be adjusted so that the cervical spine is in the zero position. This avoids overload, compression or hypermobility in the cervical spine. The procedure for the lumbar region acts on the iliocostal and dorsal muscles. The adjustment of a high seat position and the position of the downward-facing actuating arm mainly affects the lower region of the lumbar spine. Adjusting the low position of the seat and moving the lumbar support upwards acts on the middle region of the thoracic spine.