R3 Hip Isokinetic Machine – Flexion – Hip Extension
PASSIVE STATE DIMENSIONS: 150 X 90 X 205 CM
ACTIVE SETTING DIMENSION: 200 X 90 X 1205 CM
PLATE LOAD: 15X5 – 5X3 KG
TOTAL WEIGHT: 290 KG
Description
HIP
HIP FLEXIA / EXTENSION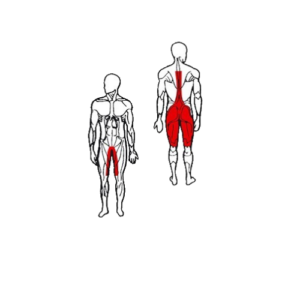 MAIN MUSCLES: ILIOPSOUS.
ACCESSORY MUSCLES: FOREQUARTERS, CROSS, WIDE BAND TENSIONER, PECTINE, ADDUCTORS (OBLIQUE FIBERS), FLEX THERMALLY UNTIL HORIZONTAL
Hip flexion
Hip extension
Hip extension
The extension of the hip can be done with one or both legs. This extension movement trains the iliopsoas muscle and, depending on the position of the knee, accentuates the back muscles.
The movement can be performed bilaterally or unilaterally.
In a bilateral version (both legs move in the extension of the hip), a pronounced muscular tension of the back develops until the thoraco-lumbar transition (transition from the thorax to the lumbar spine).