R11 Hip Isokinetic Machine – Hip Abduction / Adduction Internal / External Hip Rotation
PASSIVE STATE DIMENSIONS: 220 X 110 X 196 CM
ACTIVE SETTING DIMENSION: 220 X 165 X 196 CM
PLATE LOAD: 20 X 9 KG
TOTAL WEIGHT: 300KG
Description
HIP
HIP ABDUCTION / ADDUCTION INTERNAL / EXTERNAL HIP ROTATION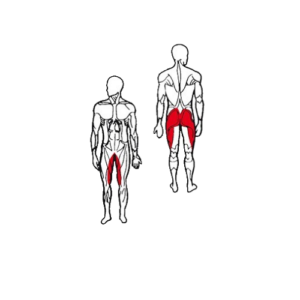 MAIN MUSCLES: ILIOPSOUS, LONG ADDUCTOR, SHORT ADDUCTOR, LARGE ADDUCTOR / EXTERNAL SHUTTER, INTERNAL SHUTTER, FEMURAL SQUARE, PYRIFORM, UPPER TWIN, LOWER TWIN, BIG TAIL.
MUŞCHI ACCESORI: BICEPS FEMURAL ŞI CROITOR, SEMITENDINOS, SEMIMEMBRANOS.
Procedures:
Adduction / Internal rotation of the hip
Abduction / External rotation of the hip
The backrest can be adjusted from the reclining position to the sitting position.
The isokinetic machine works with the arms independently of each other and optimally promotes the coordinating sequence of movements.
To improve muscle imbalance, the exercise can be performed with one leg (lower limb).
Due to the variable adjustment, both short-adduction and long-adduction muscles can be addressed.