R10 Dorso-lumbar isokinetic machine – Trunk extension – complex movement
PASSIVE STATE DIMENSION: 150 X 80 X 196 CM
ACTIVE SETTING DIMENSION: 210 X 80 X 196 CM
PLATE LOAD: 20 X 9 KG
TOTAL WEIGHT: 290 KG
Description
BACK – LUMBAR COLUMN
TRUNK EXTENSION – COMPLEX MOVEMENT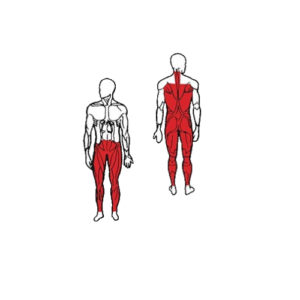 MAIN MUSCLES: PARAVERTEBRALS FROM THE THORACIC AND LUMBAR SEGMENT, THE GREAT DORSAL.
ACCESSORY MUSCLES: SHORT PERONIER, LONG PERONIER, LONG FINGER EXTENSOR.
Procedures: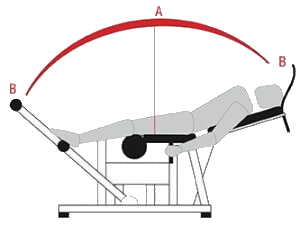 The isokinetic machine allows the exercise of complex extension for: the spine in its 3 sections (cervical, thoracic and lumbar spine) and the joints of the lower limbs.
The complex procedure of extension of the spine and movement in combination with the lower limbs, the isokinetic machine is unique in this configuration.
Completely new – is the dorsal fixation of the knee joint throughout the movement.